RAO NARENDER YADAV
FOUNDER - DIRECTOR
Rao Narender is the Founder-Director of Woodpecker International Film Festival (WIFF). He had launched WIFF in 2013 in the backdrop of the completion of 100-years of Indian Cinema. A former journalist and editor, he has worked on a diverse range of projects from environment and public health to agri-business and rural communications. His work gives him ample opportunity to travel throughout the country, meet people, explore cultures and learn the basics of life.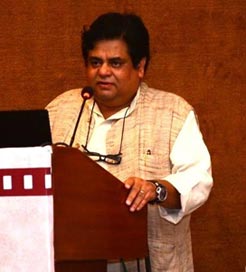 Dr. Ashish Chopra
Principal Advisor
Ashish Chopra was the Executive Director of the Institute for Environmental Management and Social Development when he decided to take permanent sabbatical to pursue his passion for food and travel. A former Advisor to the Governor of Mizoram he is now dedicating his quality time as a culinary historian, travel writer, food critic and photographer.

Dibyajeevan Mohapatra
Senior Manager
Dibyajeevan is a passionate traveler, photographer and film maker. He gaveup his corporate job for the love of travel and filmmaking. Basically from Sambalpur, Odisa, India he is currently in Delhi experimenting with a lot of creative ideas. Over the years he has been associated with some prestigious projects for Google, Nokia, Nikon, Cairn Energy etc. Since 2013 he has been tirelessly working to create awareness and interest in photography and film making in Western Odisa.

SHATARUPA KASHYAP
Shatarupa comes with 10-years of experience in the development sector including Agriculture and Rural livelihood promotion (both farm and off farm based). She provides critical support to the festival for fundraising, marketing and partnerships. Hailing from Assam, Shatarupa has been part of various projects implemented in different parts of India and was the key person in successfully coordinating and completing World Bank funded National Agricultural Innovative Project in one of the worst flood affected district of Assam, which resulted improving livelihood of 3400 small and marginal families of the project area.

Tanvi Rustagi
Tanvi comes with a strong background in print journalism, brand activation and partnerships. An alumni of Xavier's Institute of Communications, Mumbai, she has been associated with prominent media houses like The Times Group, India Today and Dainik Jagran Group in various capacities. As the Creative Director of the festival she plays a leading role in the planning and execution of all major responsibilities in the festival.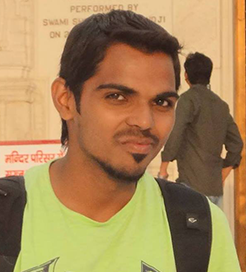 Divakar yadav
Divakar has done his graduation in Journalism and Mass Communication, with an additional diploma in Multimedia. He has more than two years of experience in working with development sector organisations like Centre for Media Studies and Toxics Link. In the past, he has been actively involved in volunteering activities with WWF-India, Procam International, I-Volunteer, Conservation Education Centre - Delhi and Bhumi.

Sanyog Mohite
Sanyog Mohite is Pune based film maker and has special intererst in making films on environmental issues. His films have been nominated at various film festivals around the world and have also won various prestigious awards like Best Film at 'Ecofest 2010' and 'Vasundhara Mitra Puraskar 2014'. His film 'Now You?' was finalist at Rainforest Partnership's 'Film for the Forest' festival and was screened at George Washington Carver Museum and Cultural Center.